Welcome

 to the Festival!
The University of the Virgin Islands Association of Black Journalists and the Communication Unit in the Department of Communication & Performing Arts are pleased to announce the first virtual film festival, the 2022 Caribbean Cinematic And Arts Festival (CCAF) on April 23 and April 24, 2022.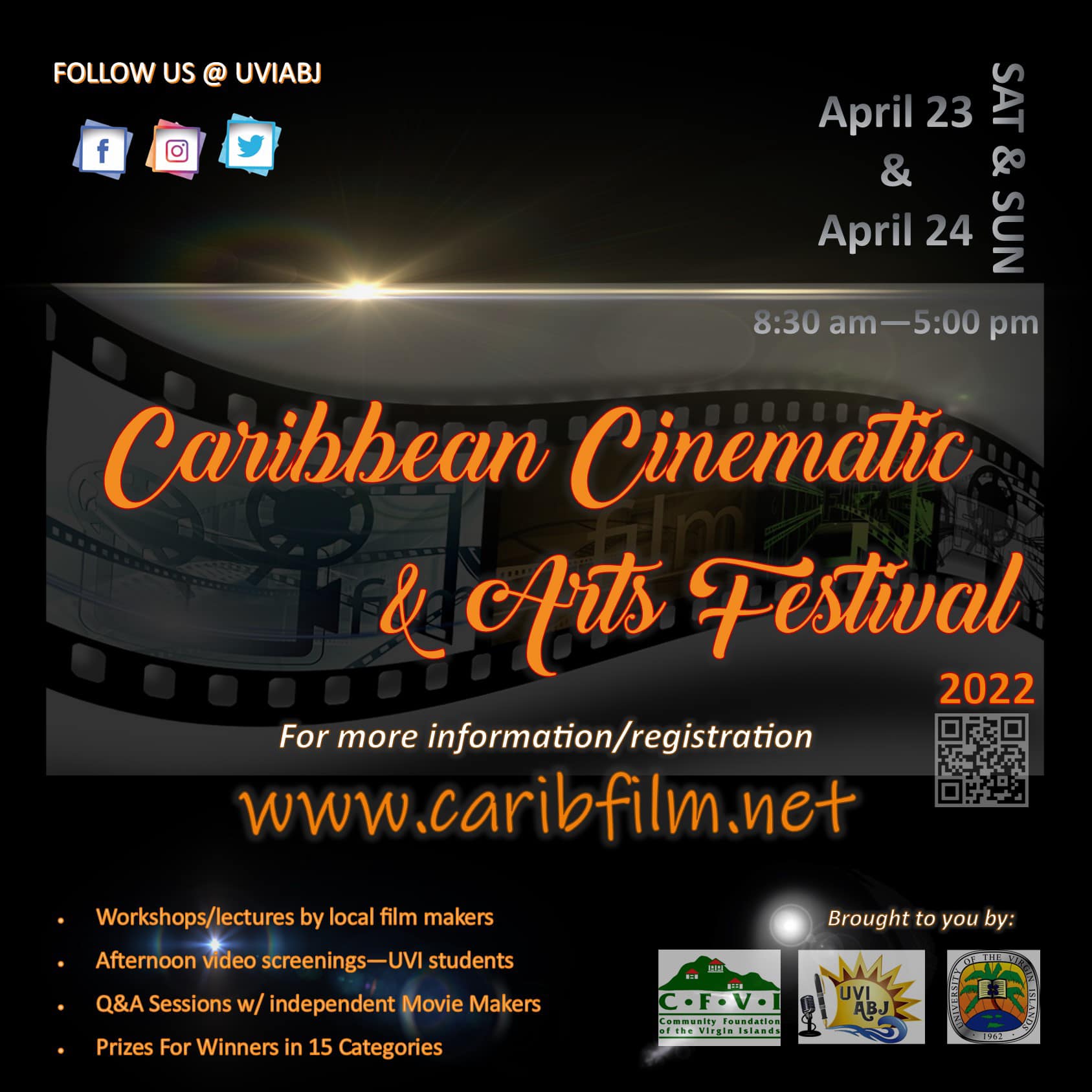 2022 Two-day Virtual FILM Event




Caribbean Cinematic & Arts Festival (CCAF)




April 23rd & April 24th
Caribbean Islanders are bold, creative visionaries and this year's new festival showcases their bold and passionate visions. 
This year's Caribbean Cinematic & Arts Festival features outstanding film and audio creations, fantastic guest speakers, and entertainment industry education session experiences.  
An Epic Event 
Make sure you register for the competition (it's free) so we can keep you up to date on the festival.
Inspire. Entertain. Create. 
If you are a filmmaker or audio producer, be sure to enter to compete in the festival.
See you at the festival!