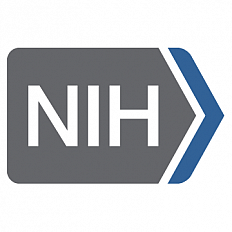 The Research Initiative for Scientific Enhancement (RISE) promotes support for developing careers in biomedical applications. RISE is a national program funded by the National Institutes of Health (NIH) through the National Institute of General Medical Sciences (NIGMS) Division of Training, Workforce Development, and Diversity (TWD). At UVI, RISE is administered by program director Dr. Teresa Turner. Scholars supported by RISE must be interested in a career in biomedical research, work closely with faculty mentors on research projects, receive funding to work with off-island mentors during the summer and have specific responsibilities. RISE supports 10 students per academic year. Selected students are supported throughout their undergraduate years.
Eligibility:
To be a RISE scholar, a student must have a UVI GPA of 2.7 or above. Students must also be a US citizen or permanent resident and be a full time student majoring in mathematics, chemistry, biology, marine biology, computer science, or psychology.
Benefits:
Work of up to 15 hrs/week paid at a rate of $12/hr during the academic year; 35 hrs/week during the summer
Work with the mentor on research project ; supplies provided
Special workshops and help in applying to graduate schools and special summer programs
Funding to work with off-island mentors during the summer
Travel to scientific meetings. Present at the ABRCMS conference.
News: 
UVI students won best poster presentation awards in 

five

 categories at the Annual Biomedical Research Conference for Minority Students in San Antonio Texas Nov 12-15. Two of the five are RISE scholars and one is a current MARC scholar, who was previously supported by RISE. Read more by clicking below.

Resources:

CONTACTS:

Alice Stanford, PhD
Director of RISE Program
College of Science and Mathematics
University of the Virgin Islands
St. Thomas, VI 00802
Email: astanfo@uvi.edu


Dr. Aletha Baumann
St. Croix Coordinator of RISE Program
Assistant Professor of Psychology
Email: abauman@uvi.edu
Phone: 340-692-4178

STEM research programs at UVI (including MARC, RISE, HBCU-UP, SURE, and SSRI) are managed by the Emerging Caribbean Scientists (ECS) Program. ECS offers ONE convenient application (available on the ECS Homepage) for students interested in being considered for these exceptional opportunities. The online application form and all supporting materials are due each year on February 28th.