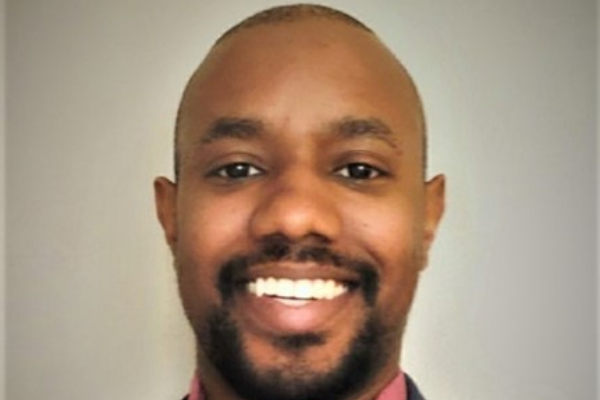 The VI Energy Office (VIEO) and the Caribbean Green Technology Center (CGTC) of the University of the Virgin Islands (UVI) are pleased to invite you to the inaugural VI Energy and Sustainability Fair aimed at empowering Virgin Islanders to transition towards energy independence and become more resilient. The events will take place at the recently renamed Elridge Blake Sports and Fitness Center on the Orville E. Kean Campus on St. Thomas on Oct. 15, and at the Great Hall on the Albert A. Sheen Campus on St. Croix on Oct. 30. Starting at 10 a.m. and concluding at 5 p.m. each day, activities will include workshops, live demonstrations and the chance to meet with vendors, professionals and leaders in the Territory.
Attendees will hear from distinguished guests and presenters including a keynote speech from Martyn Forde who will provide an overview of the current energy landscape in the Caribbean.
Martyn Forde is an energy and knowledge management consultant working with the Caribbean Electric Utilities Services Corporation (CARILEC), and the Rocky Mountain Institute Islands Program. Forde assists project teams in the development of Communities of Practice (CoP) and learning platforms designed for the sharing of best practices.  In 2020, he was responsible for the CARILEC Renewable Energy Community's (CAREC) Resilient Power Webinar Series dedicated to showcasing the lessons of energy professionals working in disaster management and the implementation of resilient power infrastructure. He is a certified Sustainable Building Advisor. In addition, he provides digital media production services. Forde has a Masters in Geography & Environmental Studies from the University of Toronto where his research focused on climate change, renewable energy technologies, and tourism planning for island nations.
In addition to giving a keynote speech at the event, Forde will participate in a panel discussion moderated by Dr. Gregory Guannel, director of the Caribbean Green Technology Center. The panel will discuss the "Future of Energy in the USVI." Panelists, including Kyle Fleming, VI Energy Office director; Andrew Smith, VI Water and Power Authority CEO; Miguel Quinones, Energy and Regenerative consultant; and Efrain O'Neill-Carillo, professor of Electrical and Computer Engineering at the University of Puerto Rico Mayaguez, will talk about the Virgin Islands' path towards energy independence.
To learn more about the Energy Fair, visit www.cgtc-usvi.org/energy-fair. 
This event is supported by the University of the Virgin Islands, the Virgin Islands Energy Office, the Home Depot Foundation, BMR Energy, Freepoint Commodities, Barefoot Architects, ProSolar Systems, Silver Sun Solar, The Market & Moe's Fresh Market, Algas Organics, the VI Waste Management Authority, Electric Factory and Ion Vehicle Technology, LLC. 
For more information, contact pr@uvi.edu.